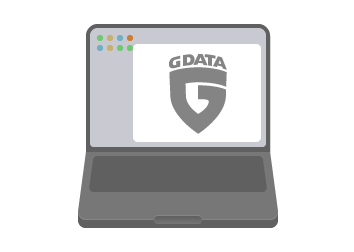 Whether in the office, in the home office or on the go: we are connected to the network almost everywhere. This also increases the attack zones for cyber threats of all kinds. With the strong business version of G DATA Antivirus, you always have an overview of the security of your Windows devices across the entire company network.
G DATA Antivirus Business runs integrated into O&O Syspectr and proactively warns you if one of your endpoints is unprotected or a suspicious file is found during a scan. This is automatically isolated from the computer, you are informed and can act immediately: using the integrated remote desktop, you can check the find or simply switch off the machine with just one click.
In addition to the automatic scan, you can also start a scan for an endpoint at any time or schedule it regularly. You can follow the notifications at any time in the events area – even if the machine is switched off or no longer starts.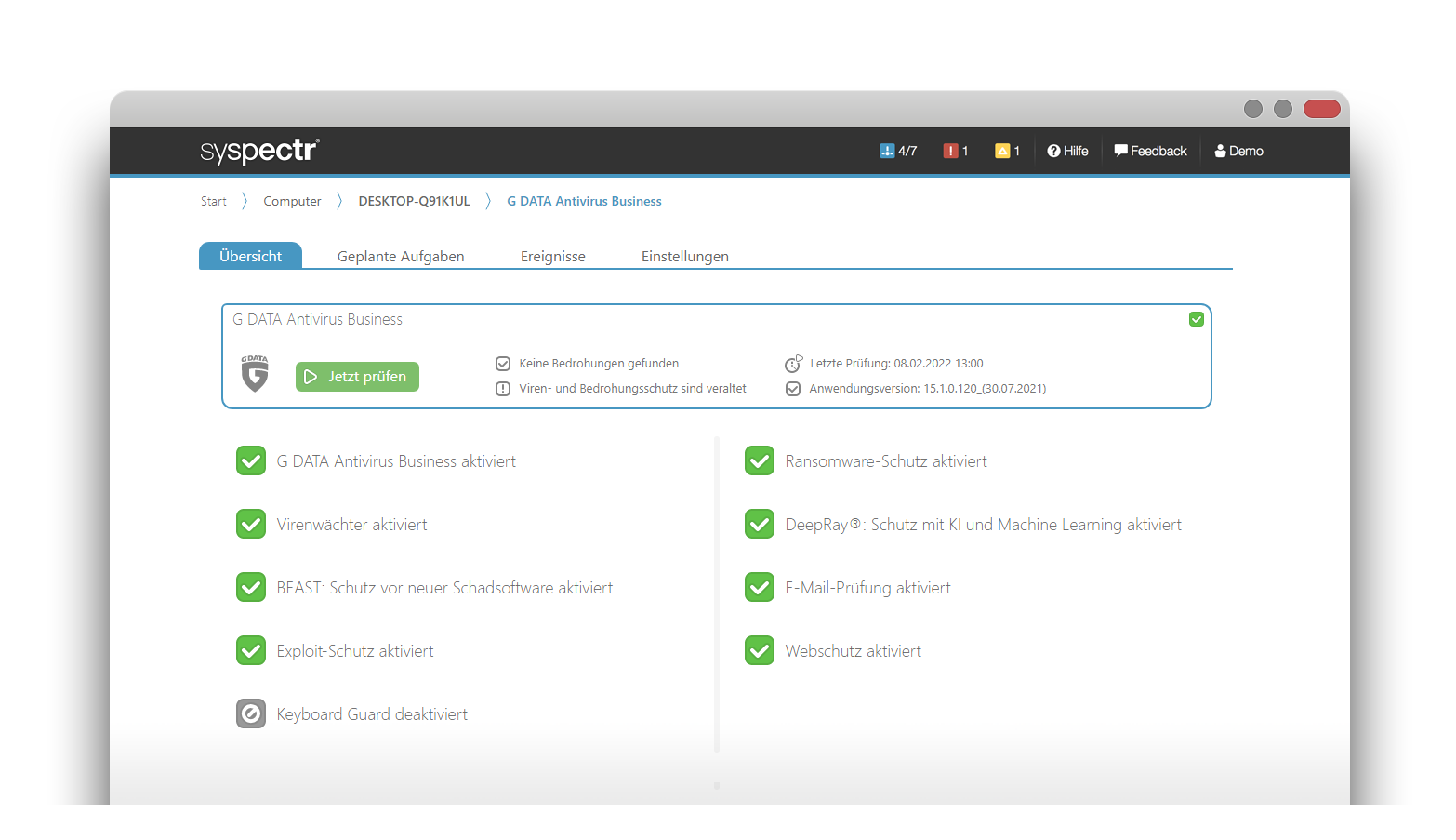 G DATA und O&O Syspectr – Made in Germany. Hosted in Germany.
G DATA Antivirus Business is 100% "Made in Germany" – just like O&O Syspectr. And that makes it the perfect combination for a secure and reliable overall solution in accordance with the strict German and European data protection laws.
How does G DATA work in O&O Syspectr?
Thanks to the full integration of G DATA Antivirus Business in O&O Syspectr, you no longer have to worry about anything. The installation and update takes place completely automatically as soon as you activate G DATA on a computer in O&O Syspectr. The licenses are also managed automatically and centrally and do not have to be entered manually.
As such, you no longer need a desktop application from G DATA Antivirus Business. Everything can be controlled intuitively and easily via the O&O Syspectr web application. Your users can then feel safe and concentrate on their work.
How much does G DATA cost in O&O Syspectr?
G DATA Antivirus Business is a paid premium module that you can purchase directly in O&O Syspectr or through an authorized partner. A premium or enterprise license from O&O Syspectr is required to use G DATA Antivirus Business.
You can purchase G DATA Antivirus Business together with O&O Syspectr or buy it separately at any time. We also offer inexpensive expansion licenses if you want to equip additional computers.
For non-profit organizations we offer a special package in cooperation with http://stifter-helfen.de an.