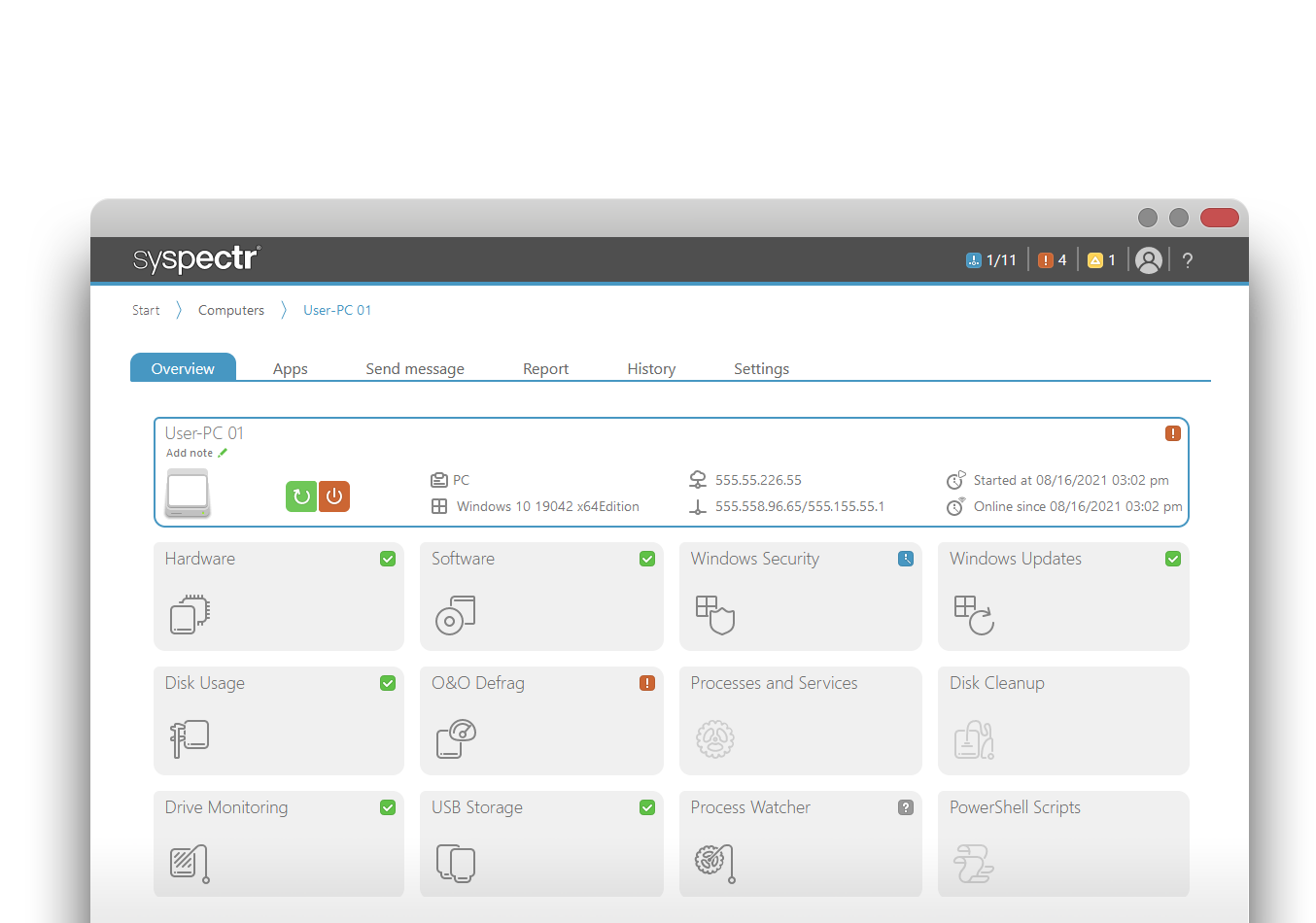 Never miss an important event on your Windows systems. As soon as something happens, you will receive a notification and you can react immediately, even when you're on the road. You have access from everywhere simply over your browser. Manage your systems from your Smartphone, Tablet, Notebook or from your Desktop PC.
Get more out of your systems by identifying and fixing performance bottlenecks. Just a few mouse clicks is all it takes.
Setup takes less than five minutes: register, install it and you're done. And that goes for an unlimited number of PCs, Servers and virtual machines.