O&O Syspectr: Maximum security for your data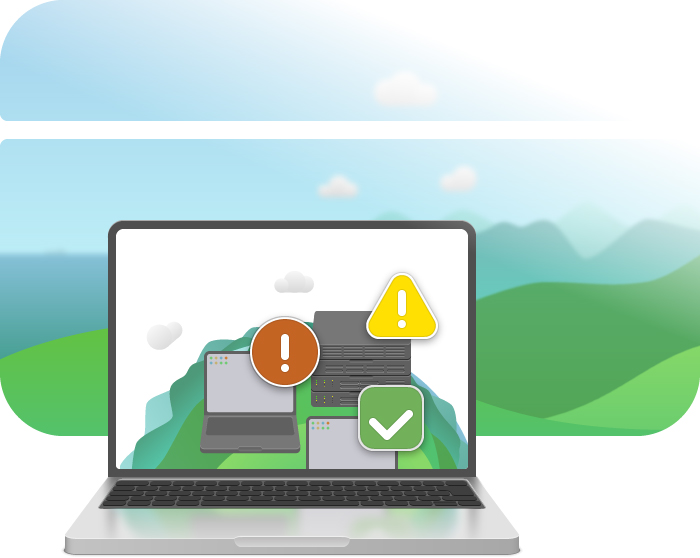 Made in Germany. Made in Berlin.
As a German company, O&O Software GmbH is subject to the Federal Data Protection Act, which is one of the strictest in the world. Data protection and security are our top priorities.
Our servers are located in German data centers and operated by us. For this we entered into a close partnership with IONOS more than 10 years ago. We are a member of the Bundesverband IT-Sicherheit e.V. (Federal Association for IT Security).
Data Protection
• Subject to the Federal Data Protection Act (BDSG)
• Conformity to DS-GVO
Technical measures
• Encrypted communication (SSL)
• Two-factor authentication (according to RFC 6238)
• Digitally signed installation files
• Digitally signed executable files
• Pure push communication of the clients via port 443
• No additional software in the browser required for operation
Location
• Software is developed and maintained in Berlin
• Data centers in Germany
• German-speaking support from Berlin directly from the manufacturer
Order processing
• Agreement for Data Processing according to DS-GVO possible
Find out more about how O&O Syspectr can help your business save money.
Would you like to try out O&O Syspectr for yourself? No problem! Simply register free of charge and without obligation and try out the full version for up to 30 days.
By the way: you can manage up to 10 computers for free!