Installation in a Network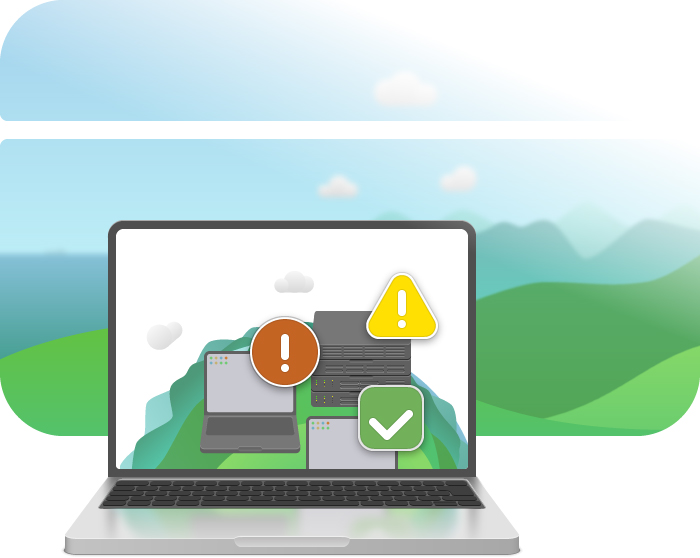 Automatic detection
You can add as many computers to your account as you want. It doesn't matter whether it's a desktop PC, a notebook, a server or a virtual machine. O&O Syspectr automatically detects the system during installation and provides the appropriate components. Download the installation file to the computer you want to add and start the program. Simply follow the instructions it contains.
Stand-alone installation
The executable installation file allows you to add any Windows computer to your account. You will need administrative permissions to install.
Network rollout
If you have mechanisms for rolling out software (e.g. Windows Software Installation), then you can use the MSI installation file provided for you. This does not require any user interaction and can therefore be installed using all the usual methods without requiring any intervention by the respective PC user.
For more information, see our online documentation.
Find out more about how O&O Syspectr can help your business save money.
Would you like to try out O&O Syspectr for yourself? No problem! Simply register free of charge and without obligation and try out the full version for up to 30 days.
By the way: you can manage up to 10 computers for free!