Full Overview
The Dashboard Overview in O&O Syspectr offers a centralized, intuitive interface for managing your entire IT environment. This feature provides real-time monitoring, instant alerts, and detailed reports of system health, hardware, software, and security.
The visual, easy-to-navigate dashboard simplifies IT management, allowing quick identification of issues and facilitating efficient operations. With the Dashboard Overview, you gain comprehensive insights and control over your IT infrastructure, promoting productivity and system stability.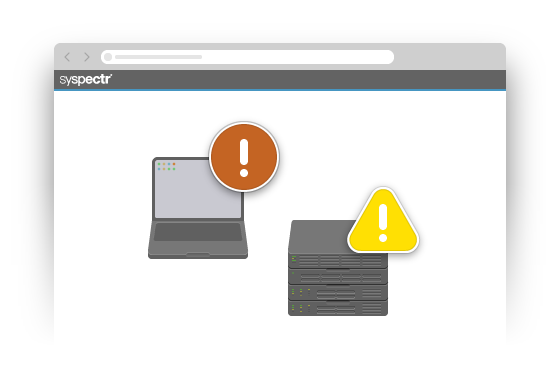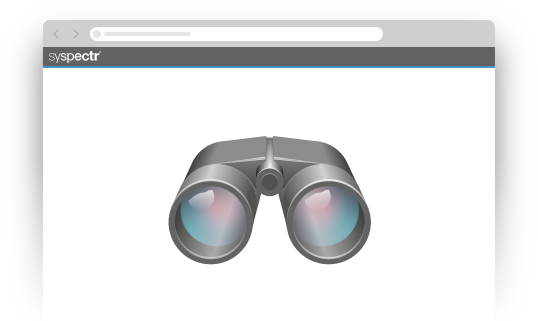 Immediate Response
Immediate response capabilities offer real-time intervention for IT issues, minimizing system downtime and enhancing productivity. The platform provides instant alerts for hardware, software, and security issues, enabling prompt action.
Whether it's remote troubleshooting with the integrated Remote Desktop, system adjustments, or security threat mitigation, O&O Syspectr's immediate response capabilities ensure your IT operations remain smooth and uninterrupted.

Maximum Security
The USB Storage function monitors and controls USB device usage, preventing unauthorized data transfers and potential malware intrusion.
Meanwhile, the Malware Protection feature is also covered in the integrated with Microsoft Defender. For even more advanced protection, G DATA Antivirus Business provides real-time detection and removal of malicious software. Together, they form a comprehensive security strategy, safeguarding your IT infrastructure from various cyber threats. Stay proactive with real-time alerts.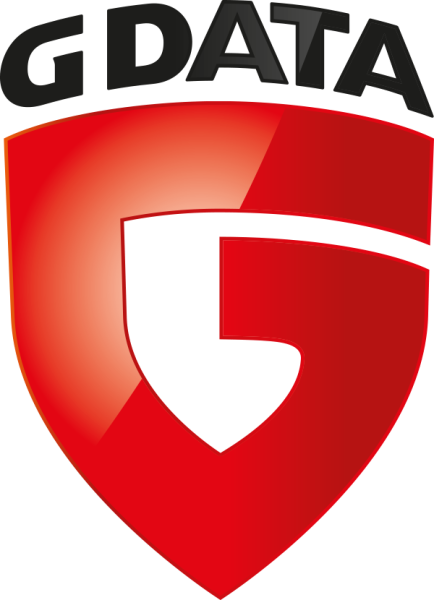 Find out more about Windows security and more with G DATA Antivirus Business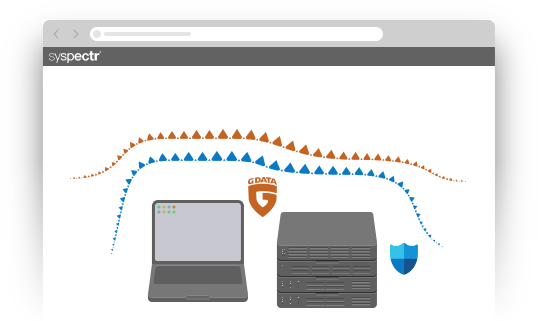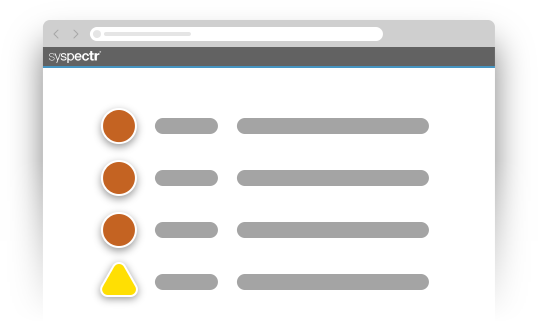 Easy To Use
Anyone can make it complicated. O&O Syspectr offers an intuitive, user-friendly platform for comprehensive IT management. Its clear, centralized dashboard provides real-time insights.
Expertise? It's always good to have but not necessary here. You install the client application exactly once on the computer – and from then on, everything runs automatically.
Minimal Price
O&O Syspectr offers exceptional value with its minimal, flat-rate pricing model. This straightforward pricing structure ensures businesses of all sizes can access advanced IT management tools without breaking the budget.
With no hidden costs, O&O Syspectr offers transparency and predictability, making budgeting easier. Enjoy unlimited access to all features, from remote access to real-time monitoring, all for one affordable flat rate.
Get the most out of your IT management solution without the worry of escalating costs. You don't need a server either – everything is hosted in our data center located here in Germany, and of course fully GDPR compliant.