Reduce Costs
With O&O Syspectr you can have your customers' computers monitored automatically. For this purpose, we offer a special functionality for Managed Service Providers (MSP), which allows you to manage an unlimited number of endpoints for a monthly flat rate of only 50 euros net plus VAT.
No additional hardware or software is required by the customer. You install the O&O Syspectr client once on the endpoints and from that point on, all monitoring and administration is completely automatic and remote. Around the clock.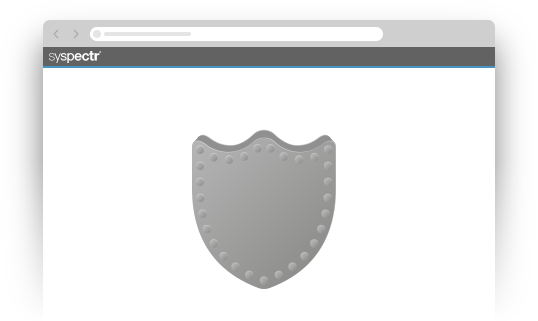 Maximum Security – also for your customers' data
O&O Syspectr not only increases the security of your customers' Windows systems but is also secure when handling your customers' data! These are only stored in Germany and of course not passed on. Upon request, we will provide you with an order processing agreement.
An overview of the possible cost savings with O&O Syspectr can be found on the "TCO/ROI compared to an on-premise solution" page.
MSP Functionality
A dedicated MSP dashboard with a single view across all customers and a common stream of events so you can instantly identify issues. There are also detailed reports and evaluations in the web app (total number of computers/online, first/last connection, list of operating systems and visualization of their distribution).
By downloading the monthly evaluations in Excel format, you can precisely record and bill all computers managed in this month per client.
With the integrated group functionality, you can also subdivide the endpoints into logical units within your managed accounts and run reports and tasks for them.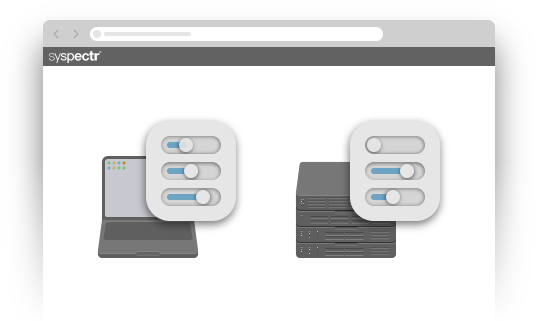 Application scenarios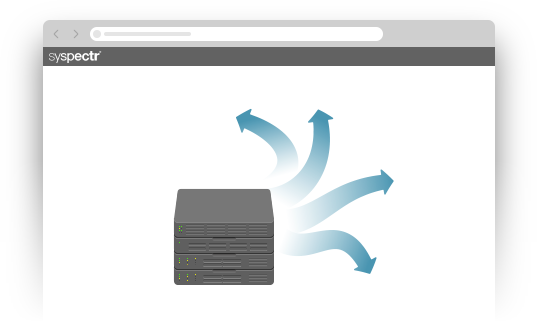 Network administrator
O&O Syspectr was specially developed to support administrators in organizing remote administration and technical support for their network computers. You can split computers into groups and connect directly to machines via remote desktop or remote console so that you don't have to be on site.
O&O Syspectr helps you to optimize the administration, monitoring and group-specific management of your employees and colleagues. And all of this from the comfort of your own desk or even on your mobile phone. 24/7.
Managed Services Providers
O&O Syspectr provides a whole range of functions specifically developed for MSPs, in order to offer your customers scalable and comprehensive remote maintenance, technical support and security solutions. By using Remote Desktop and Remote Console, those time-consuming and expensive visits to your customers become a thing of the past.
Regardless of whether you wish to expand your current business model or create a brand new one, or whether you are a one-man business or work for a global player: O&O Syspectr helps you to strengthen your customer relationships long-term while optimizing your chains of added value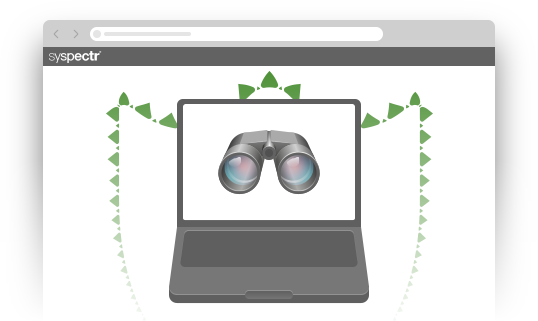 Local PC Service
With O&O Syspectr you can offer your customers entirely new services, and develop new business models for your company. For example, after carrying out a successful repair you can then offer your customer remote maintenance and remote diagnosis, in the form of a yearly subscription.
O&O Syspectr will automatically notify you as soon as a problem arises on your customer computer, such as a deactivated Firewall, out-of-date Antivirus signature, a S.M.A.R.T. error that may indicate a disk is about to fail, missing Windows Updates, to mention but a few. O&O Syspectr contains Remote Desktop and Remote Console apps, so that you can solve all manner of problems for your customers from your office or while you are on the road.
How can I manage accounts for my clients?
MSP features are available to anyone with an O&O Syspectr account. After login you can click your name at the upper right in the program window and then click Managed Accounts. Once there you'll be able to setup accounts for individual clients. You can then follow the procedure for installing O&O Syspectr on client computers and configuring the settings as you see fit.