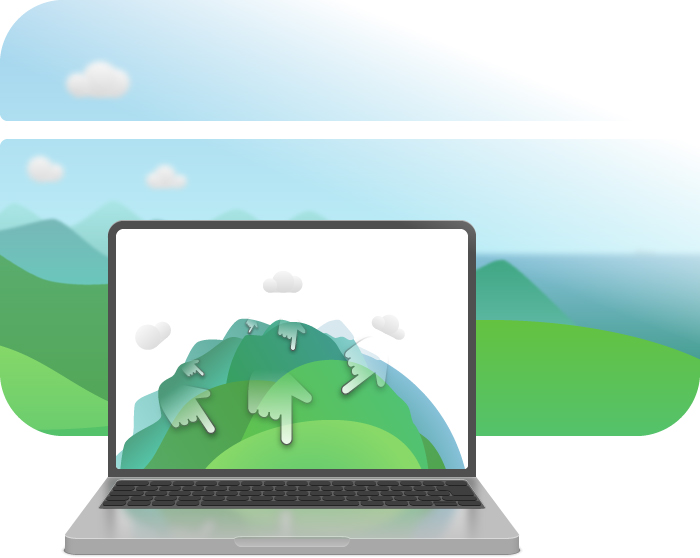 Monitoring all your customers PCs and servers.
With O&O Syspectr.
Reduce Costs
Our Managed Service Provider (MSP) service empowers IT service providers with comprehensive, real-time monitoring and management capabilities. This feature enables MSPs to oversee an unlimited number of client systems for a monthly flat rate of just 50 Euros net.
No additional hardware or software is required by the customer. You install the O&O Syspectr client once on the endpoints and from that point on, all monitoring and administration is completely automatic and remote. Around the clock. An overview of the possible cost savings with O&O Syspectr can be found on the "TCO/ROI compared to an on-premise solution" page.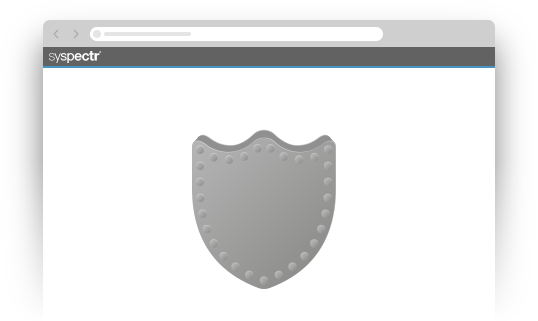 Maximum Security – also for your customers' data
O&O Syspectr prioritizes customer data protection, adhering to stringent security protocols and German Data Protection regulations. O&O Syspectr encrypts data during transfer and at rest, ensuring your customer-sensitive information remains secure.
The platform is further safeguarded by offering Data Processing Agreements. O&O Syspectr's commitment to data security gives businesses the confidence to manage their IT environments effectively and safely.
MSP Functionality
Our Managed Service Provider (MSP) function delivers advanced, centralized IT management capabilities for service providers. O&O Syspectr's web app provides detailed reports and evaluations, offering insights into the total number of online computers, connection times, and operating system distributions. Download monthly evaluations in Excel format for precise tracking and billing of all client-managed computers for the month.
Leverage the integrated group functionality to subdivide endpoints into logical units within your managed accounts, enabling tailored reports and tasks.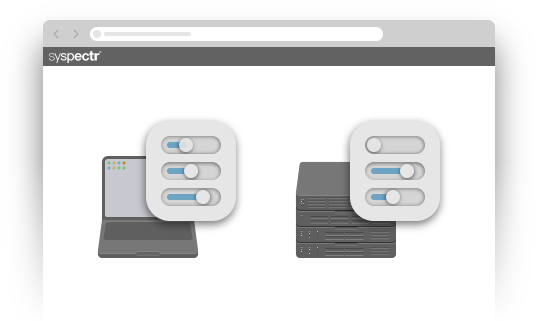 Application scenarios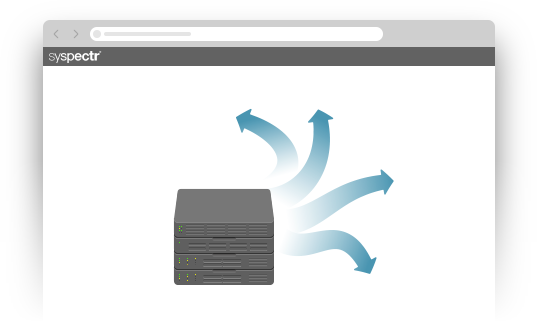 Network Administrators:
O&O Syspectr, tailored for network administrators, streamlines remote administration and technical support for network computers. Enjoy features like group segmentation of computers and direct machine access through remote desktop or console, eliminating on-site requirements. SEO keywords: Network administration, remote technical support, remote desktop, group segmentation.
O&O Syspectr helps you to optimize the administration, monitoring and group-specific management of your employees and colleagues. And all of this from the comfort of your own desk or even on your mobile phone. 24/7.
Managed Service Providers (MSPs):
O&O Syspectr provides a whole range of functions specifically developed for MSPs, in order to offer your customers scalable and comprehensive remote maintenance, technical support and security solutions.
Utilize Remote Desktop and Remote Console to replace costly, time-consuming customer visits. Whether expanding existing business or creating a new one, O&O Syspectr enhances customer relationships and optimizes value chains.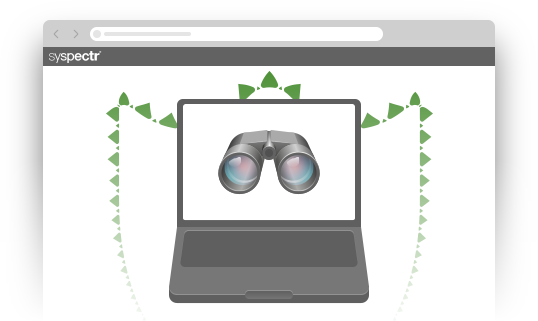 Local PC Service:
With O&O Syspectr, offer customers entirely new, innovative services and create new business models. For example, post-repair you can then propose remote maintenance and diagnosis subscriptions.
O&O Syspectr automatically notifies of issues like deactivated Firewalls, outdated Antivirus signatures, S.M.A.R.T errors, and missing Windows Updates. You can then solve customer issues remotely using O&O Syspectr's Remote Desktop and Console apps – no need for costly on-site visits.
Ho can I manage my Client Accounts?
With an O&O Syspectr account, MSP features are at your fingertips. Post-login, click your name at the top-right of the program window, then click Managed Accounts. Set up individual client accounts, install O&O Syspectr on client computers, and configure settings to meet specific needs.